Sam Thomas can keep a secret.
She only let a handful of folks in on one of the biggest in her life.
On May 12, Arizona women's basketball let the world in on it — Thomas graduated in three years with a bachelor's degree in psychology and a minor in special disabilities with a focus on deaf studies.
Full disclaimer to fans — she's coming back to play next year and earning her master's in educational leadership along the way.
"It's funny, because everyone was like, 'Are you done playing basketball?' And I was like, 'No, I just graduated early,' " Thomas said.
"I didn't think it was big news. Maybe it's just because my whole family graduated college — we're not first generation. It was normal. I just decided I'm still going to be here. I'm still going to be taking school. It's not like I'm done with everything."
There's no way Thomas would skip her fourth year as a Wildcat.
She's not done putting her mark on the program and this two-time team captain has too much to look forward to. She's the one player who will have taken the full journey with Arizona coach Adia Barnes — going from winning only six games her freshman year to being ranked No. 4 in the country in the way-too-early polls for her senior year — behind only South Carolina, UConn and Stanford. The expectations are high for this upcoming season.
Especially coming off a shortened season because of the coronavirus pandemic where they finished No. 12 and were expected to be a No. 3 seed and hosting the first two rounds of the NCAA Tournament. And a season where Thomas was starting to get noticed by those not in Tucson — picking up All-Pac-12 Defensive Team honors and All-Pac-12 honorable mention.
Off the court, she was recently elected as co-president of the Student-Athlete Advisory Committee.
Thomas joked that she let her graduating "slide under the radar" and didn't think about walking on Senior Day.
"I know when it's Senior Day I'm going to get really emotional and I was like, might as well wait till I'm officially out of here just so all the emotions can sneak in," she said.
When she first heard a little more than a year ago that she was on track to graduate early — she wanted no part of it. It wasn't until this fall when she was talking to her academic advisor, Max Krieger, and teammate Dominique McBryde that she was persuaded to finish in three years. That's when she realized she could do it all.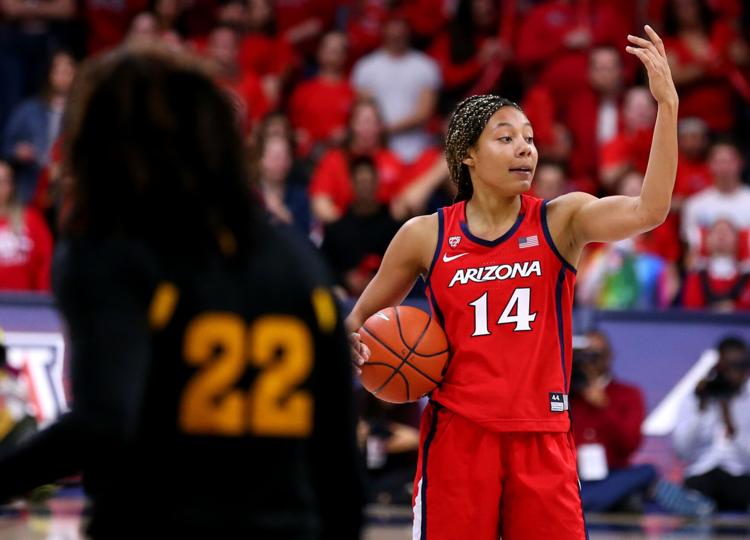 "I never thought about graduating in three years," Thomas said. "We were all just talking about the big things that I could be doing. I was like 'Guys, I need to focus.' I hate stressing myself out — that's one thing that I don't ever want to do. Dominique was like, 'Sam, I am your agent and I'm telling you that you need to do this.' … I was like, 'OK, I'll do it — let's do it.' "
Not only did Thomas do it — technically she still has a few classes to finish up over the next few months – she did it with style. She has a nearly perfect grade point average — currently a 3.9 — and made the Pac-12 winter honor roll and was CoSIDA Academic All-District as a sophomore. She's been on the dean's list every year. She is on track to graduate summa cum laude.
She isn't the only Thomas who graduated with high marks. Her younger sister, Jade, is valedictorian of her Las Vegas Centennial High School class. She is joining her sister, Bailey, next fall at UNLV. Bailey will also be working toward a master's degree next year – she earned her degree in accounting this month.
Thomas is excited about the small graduation party for all three sisters – they already have their caps and gowns.
She isn't quite sure what's next after her fourth year — she is considering a lot of options. Thomas has a highly coveted internship with Nike that starts in a few weeks. She mentioned one student-athlete who turned this opportunity into a job once she was finished with school. She may opt to teach young children who are deaf and there is also a possibility she may go into coaching.
And she wouldn't rule out playing professionally, "but if a job opportunity that I can't pass up does come to me, then I'm definitely going to take it."
While she's focused on finishing school, starting her internship and playing with her new puppy, she shared her secrets to graduating early. And, it all comes down to taking advantage of all the support.
Going to school year-round
The Wildcats typically start training in July and while on campus they take summer school classes. Thomas took advantage of this. In addition, she also took classes during presession – after school lets out in May and before summer school starts.
"That basically puts me ahead to graduate in three (years)," she said.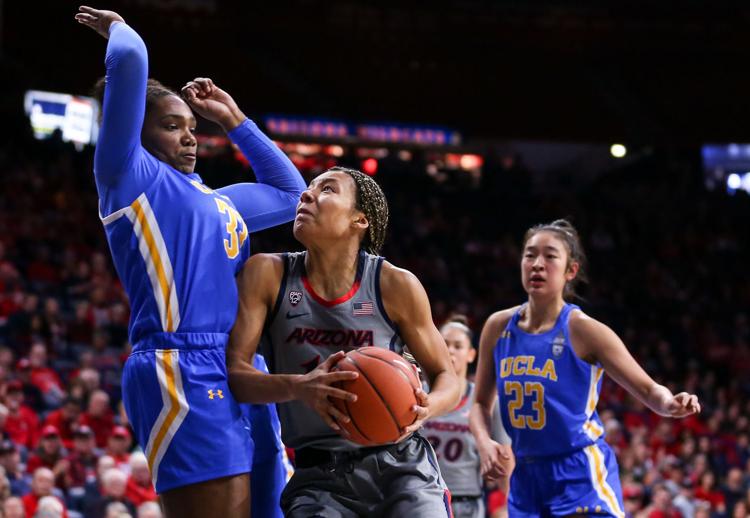 She didn't want the stress of taking six classes during the semester, however when she learned that she only had to add one class during the winter session she was all in.
"I never thought about it. It just happened — I just changed my schedule a little bit and was able to do it," she said.
That one AP class
Many students have so many AP credits that they walk onto campus as a sophomore instead of a freshman. This wasn't the case with Thomas. She only had one AP class that carried over from high school. Yet it was key.
"Math is not my thing — I only had to take one math class in college. And for my major, I was supposed to take another math class, but my stats credit canceled it out so I didn't have to take it," she said.
Online classes
Academic advisors advise student-athletes to take one or two online classes each semester. This way they aren't missing all their classes when traveling to away games and scheduling so many makeup exams.
And when you are disciplined like Thomas online classes make things easier.
"I like online classes just because it's all you — you don't teach yourself but you have to read the material that you have to turn your assignments in on time," Thomas said. "The teachers are not sitting there in class every day reminding you to turn it in, turn it in. And I feel like I'm pretty responsible. I like to do things way before the due date and get ahead in the class. When we go on an away trip, we're gone for four days, we're busy all the time, and I'm really tired and I don't feel like studying at 10 o'clock at night, then I can just go to bed because I have all my stuff done."
C.A.T.S. Academics
In the Thomas household academics is important and it comes before basketball. Yet, when Thomas stepped onto the Arizona campus, she knew the classes would be harder than high school and she was nervous. What helped was that she knew these things about herself: she was easily distracted, she procrastinated and she wasn't good at studying by herself.
Enter C.A.T.S. Academics. The program provides academic advising, tutors and learning specialists, among other things. Thomas jumped in.
"I was just taking every tutoring session, every study hall session that I could," she said. "College can be hard, but it's really the amount of effort you put into it. … I think if you procrastinate and leave things till the due date, then yeah, it's going be hard and you're going struggle, but it's also hard to manage your time, which is why I think a lot of kids do struggle with college. "
"Obviously, playing basketball we're able to have such help like tutoring, study hall, academic advisors. School comes first. I think that really just helped me out."
Rim shots
Administrators are working through many scenarios to get the Wildcats back on campus and training. Thomas said that one of the latest is opening facilities and training the middle of July.
To start with three people would be in the gym at one time and they'd rotate others in and out. UA coach Adia Barnes mentioned on Sunday Night Live — a live Q&A session with Barnes on Instagram Sundays at 4 p.m. — that the Wildcats are coming back to campus on July 12.
Sunday's guest was Semaj Smith. Other guests have included Thomas, Aari McDonald, Dominique McBryde and grad transfer Trinity Baptiste.
Rachael Fox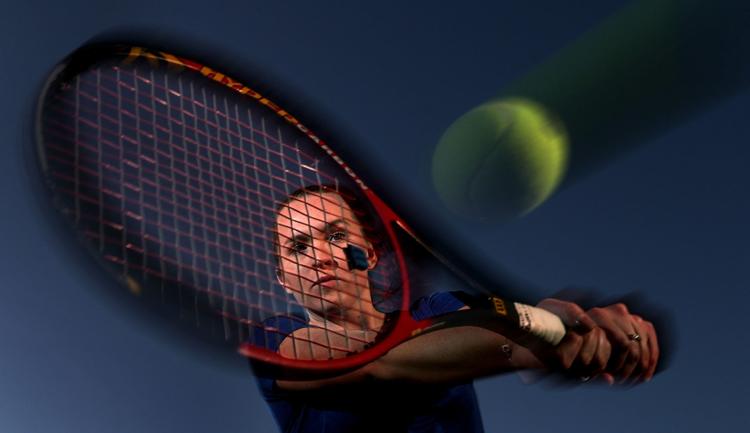 Dakota Crabtree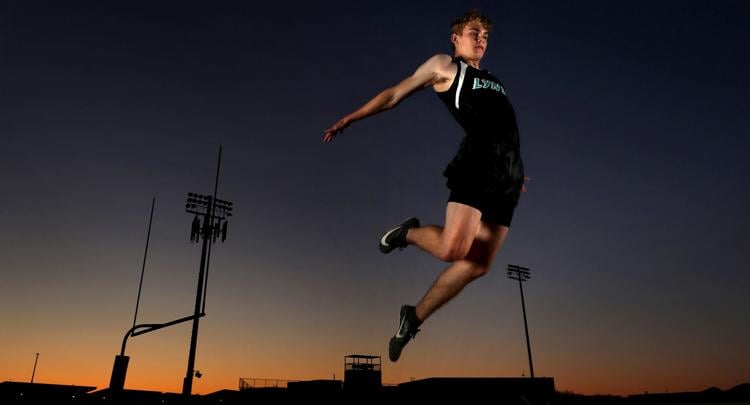 Leo and Ivan Villa

Isabel Cordova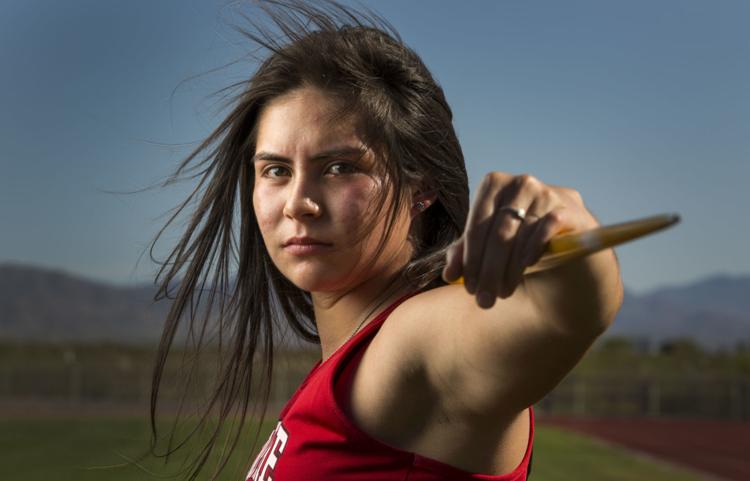 Refugio "Kito" Del Cid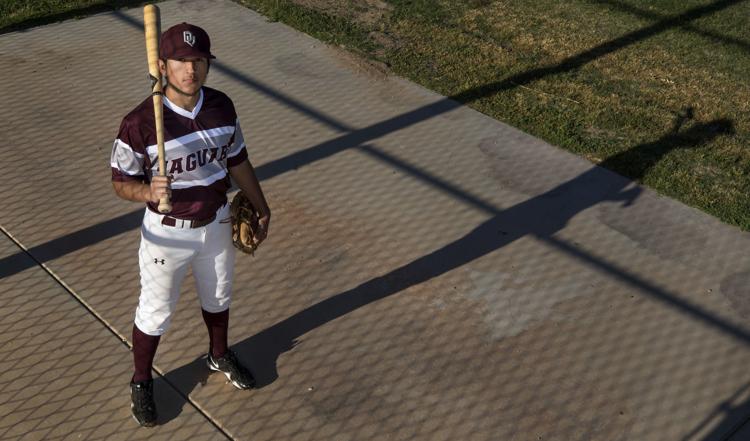 Cheyenne Hudson and Laneya Wright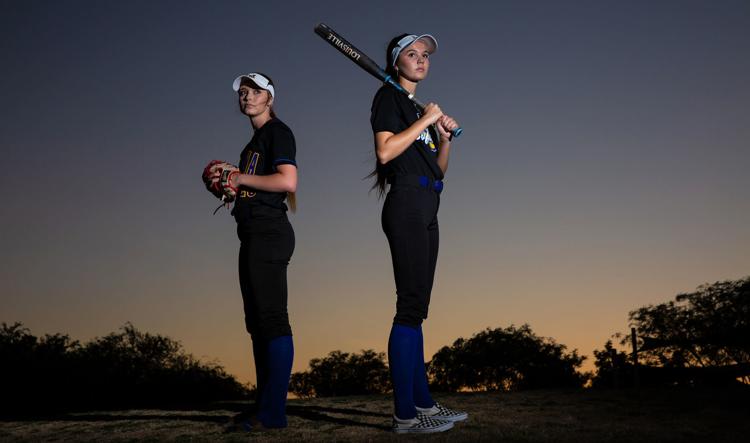 Ethan Lee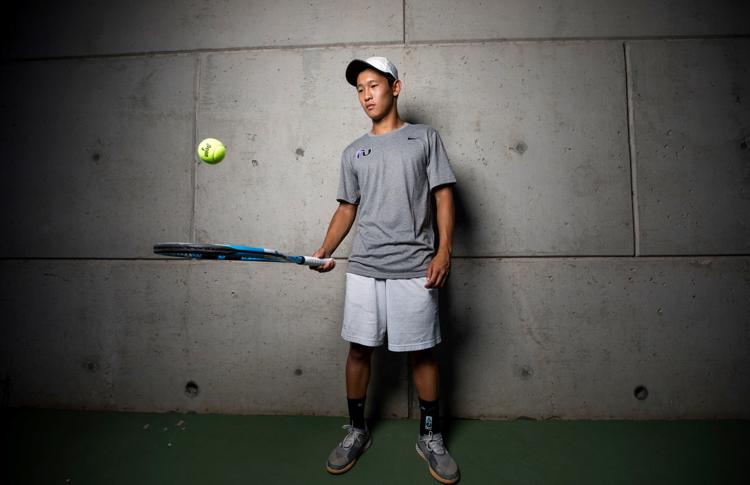 Kaitlyn Rendon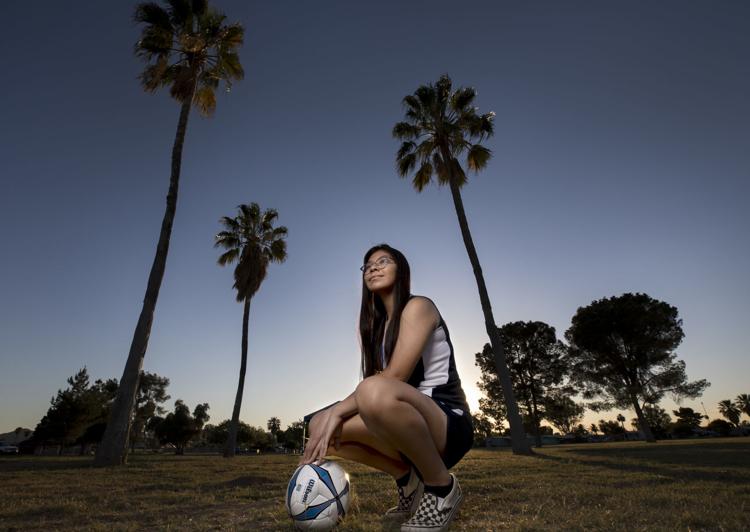 Preston Gibbons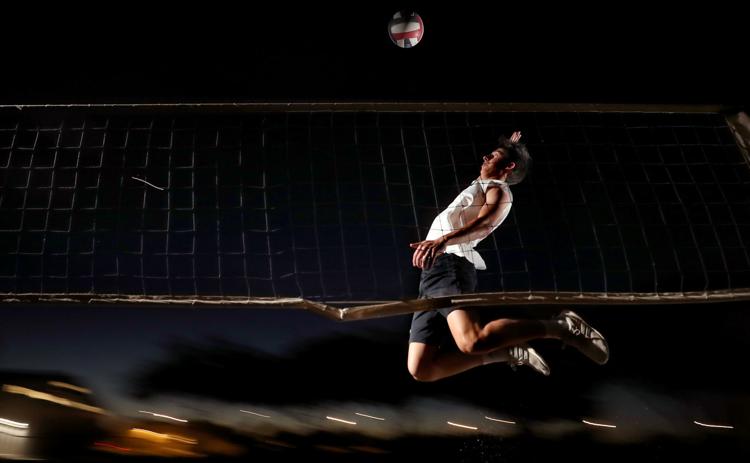 Alyssa Lopez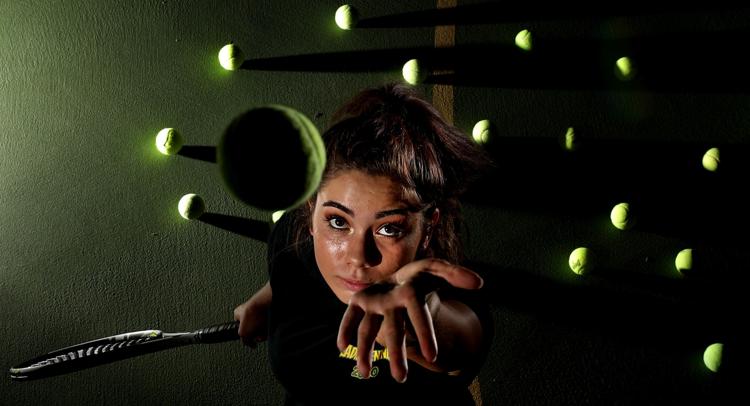 Kristiana Watson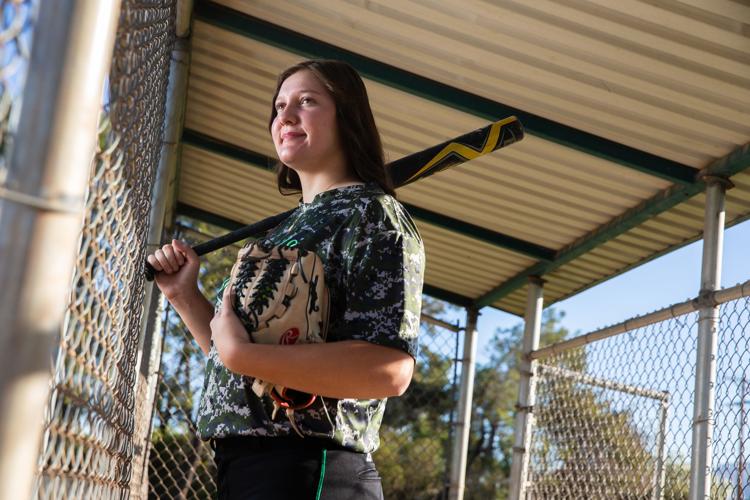 Jesse Avina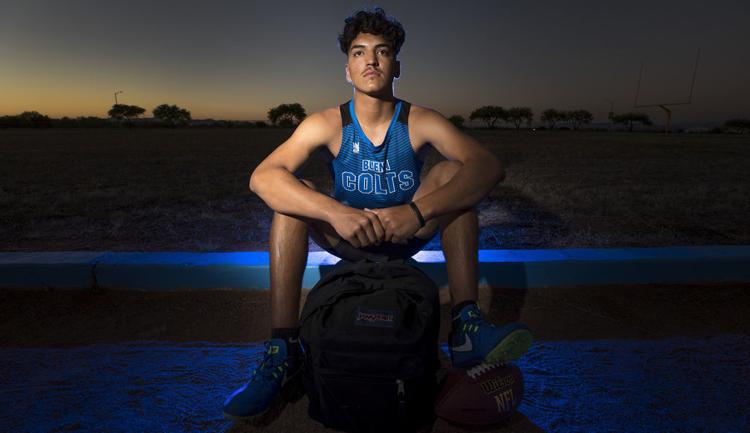 Amya Legarra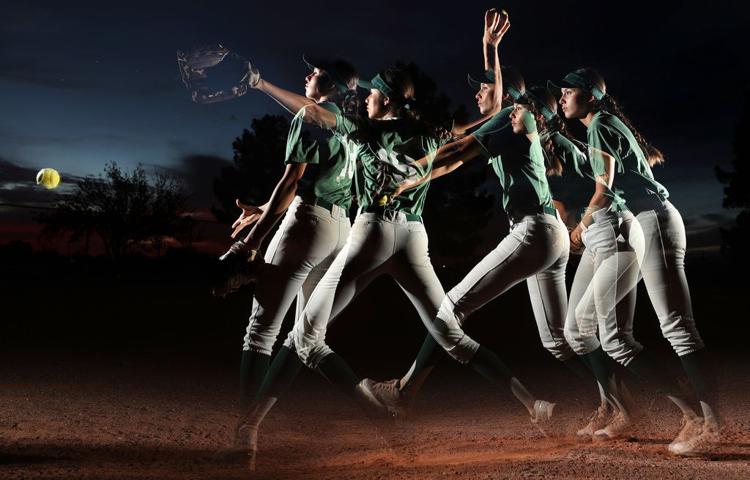 Candice Pocase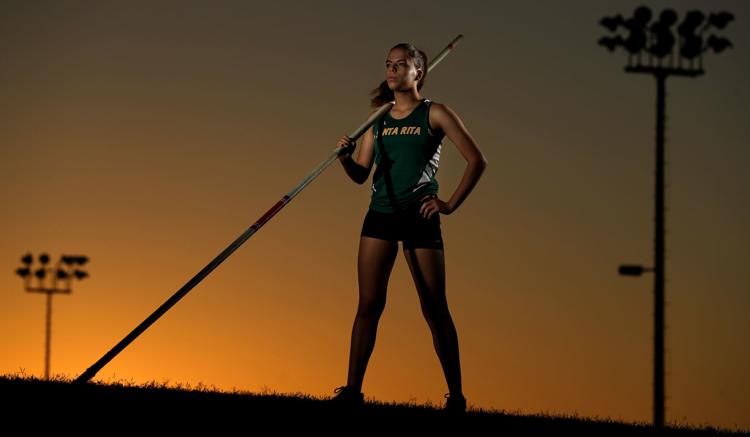 Emily Flowers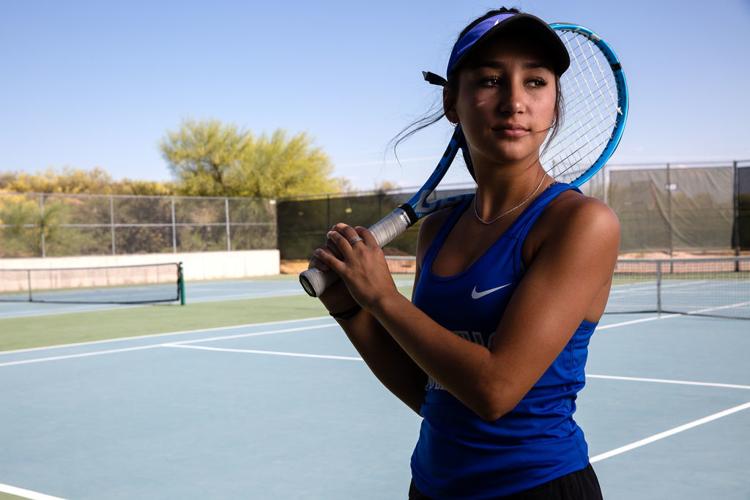 Briana Garcilazo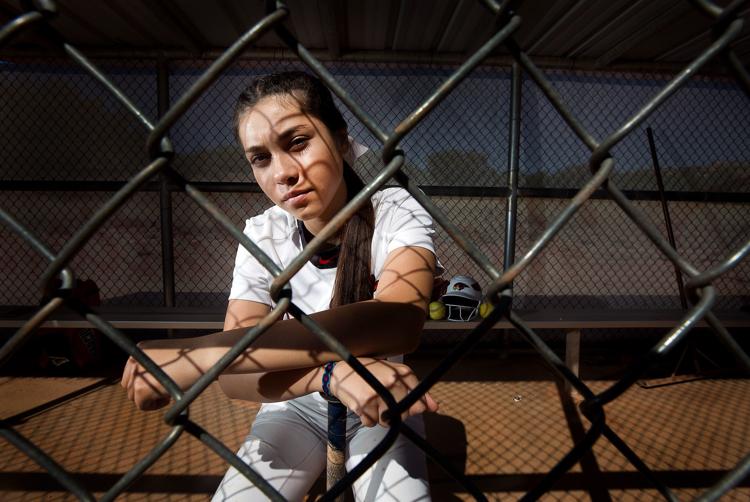 Leo Felix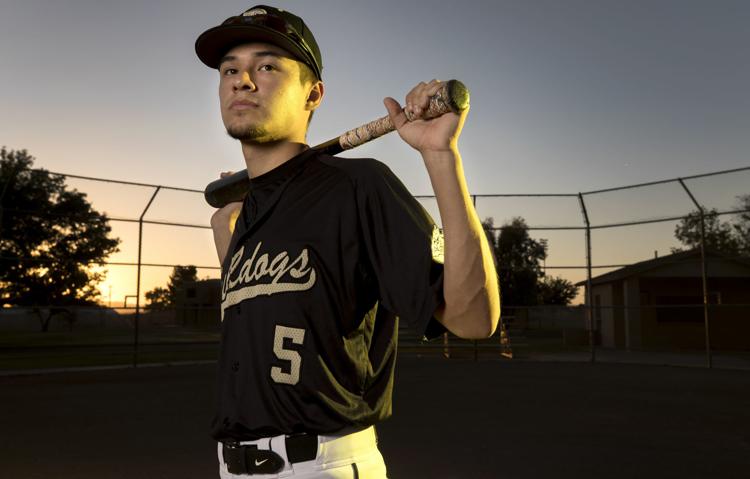 Abigail Russell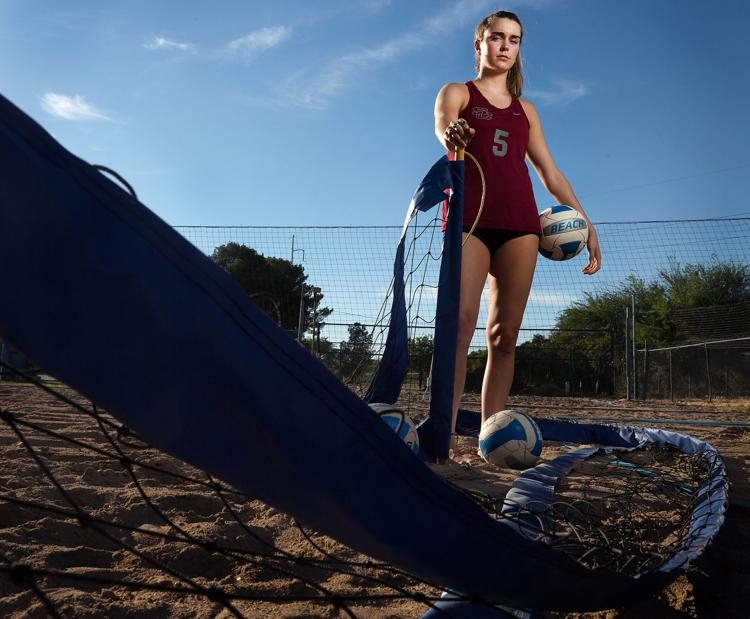 Emmanuel Corral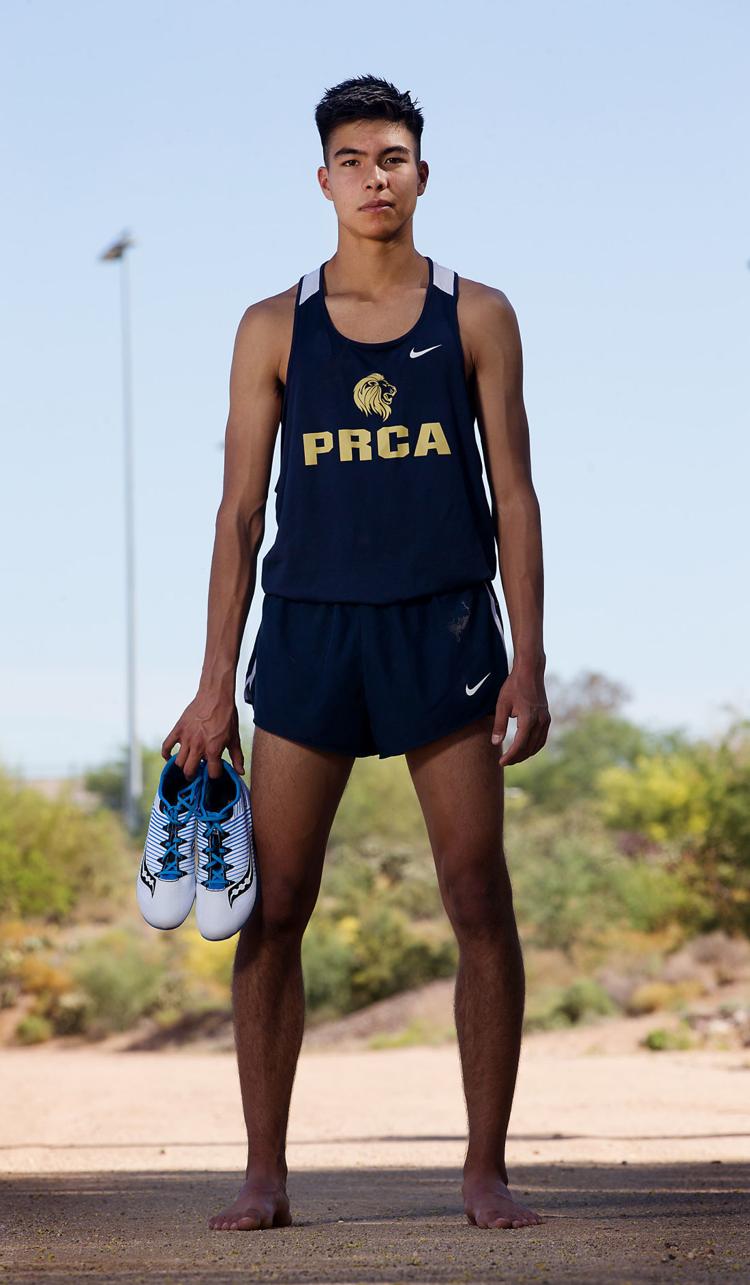 Anjolee Aguilar-Beaucage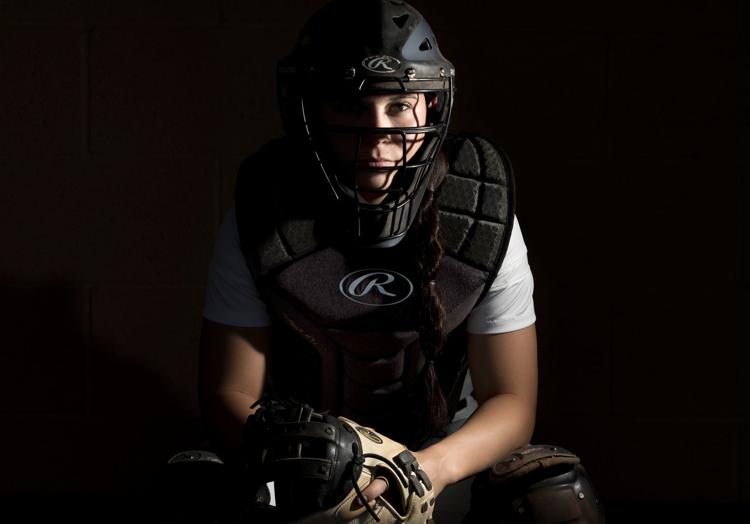 Ryan Zuniga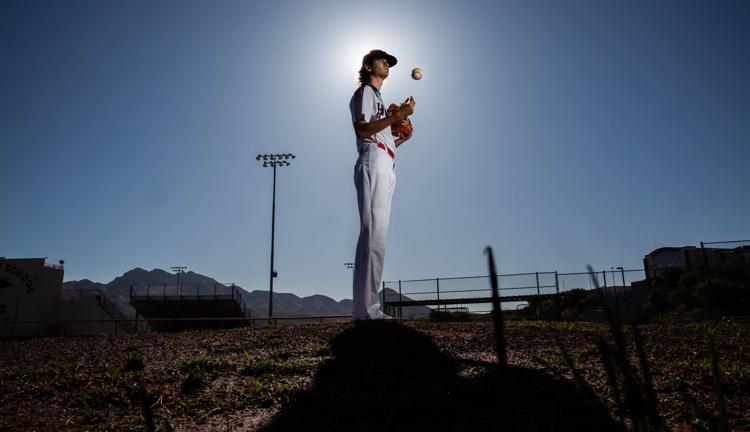 Shelby Thompson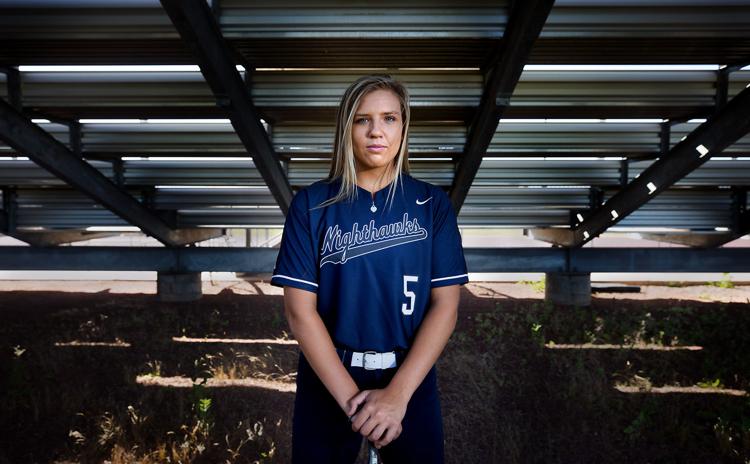 Gabrianna Gonzalez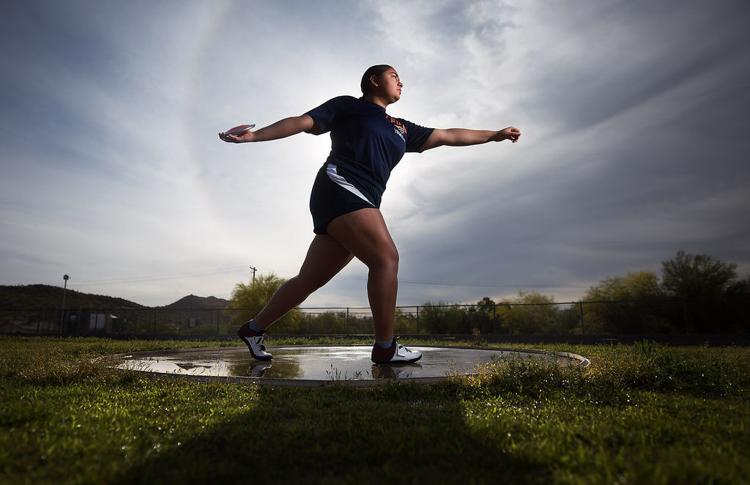 Sydney Gray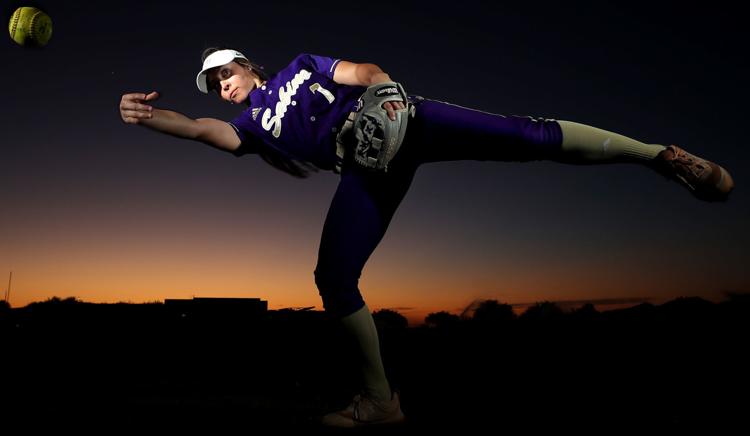 Bryan Cruz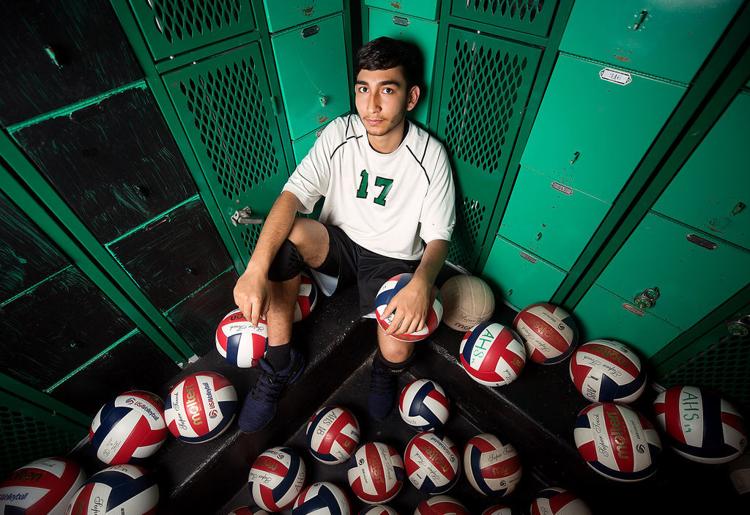 Angel Addleman
Blaise Biringer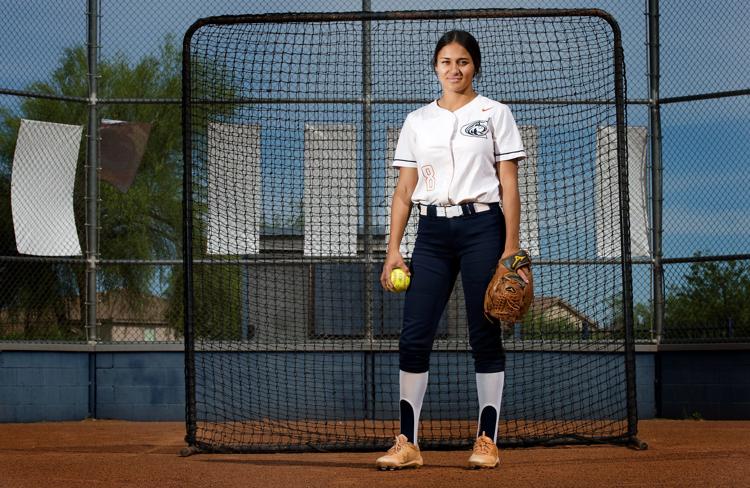 Cameron Fimbres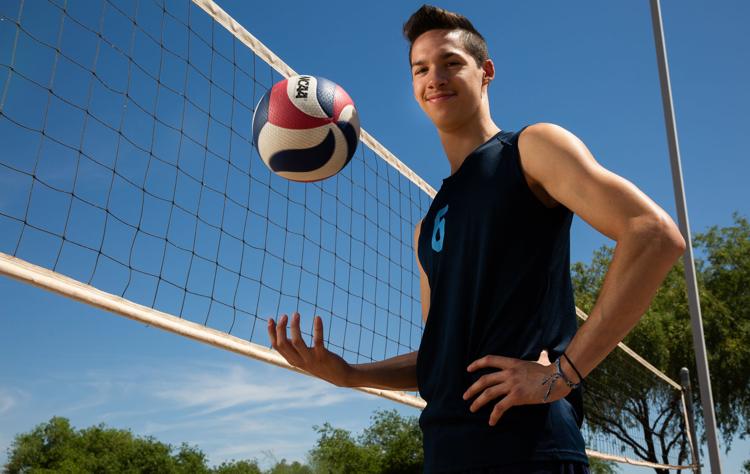 Gerardo Grijalva